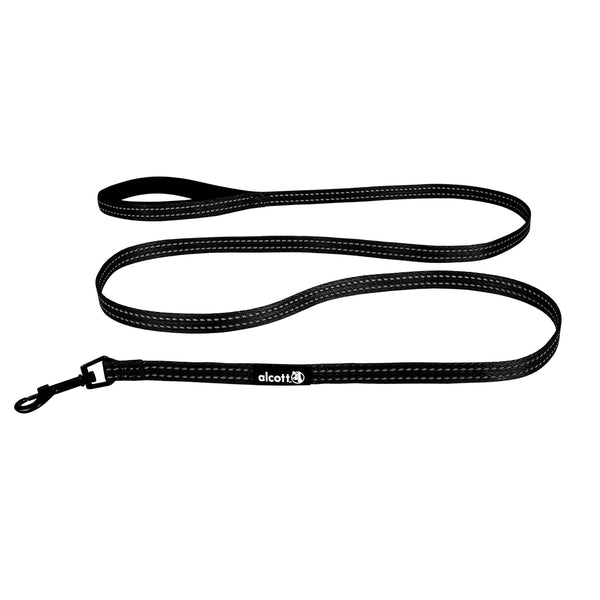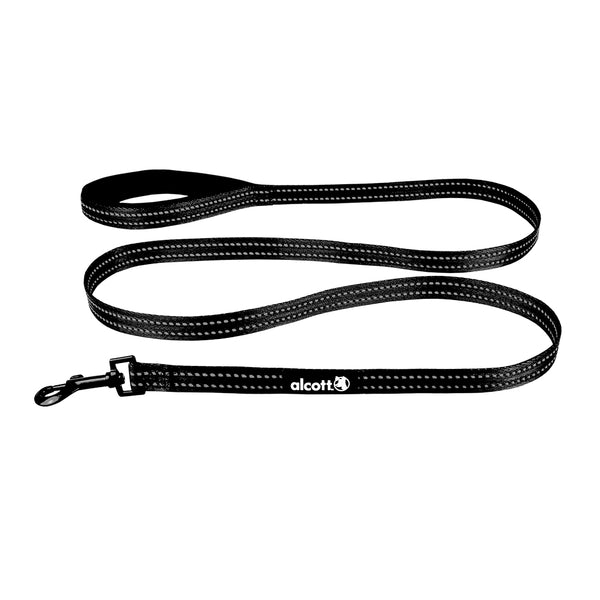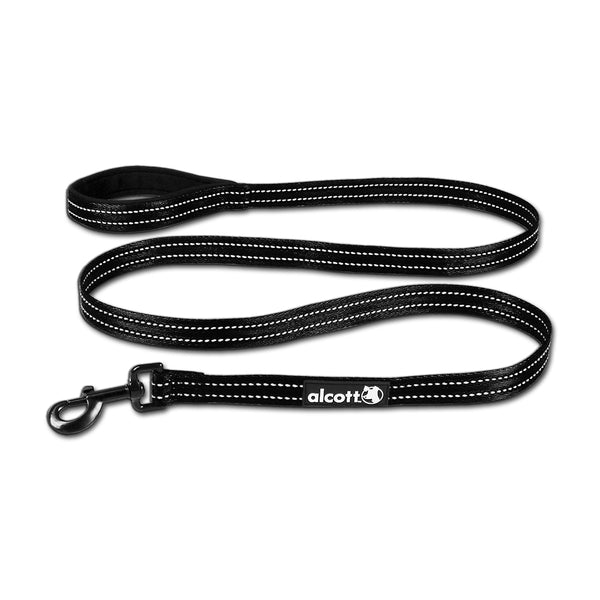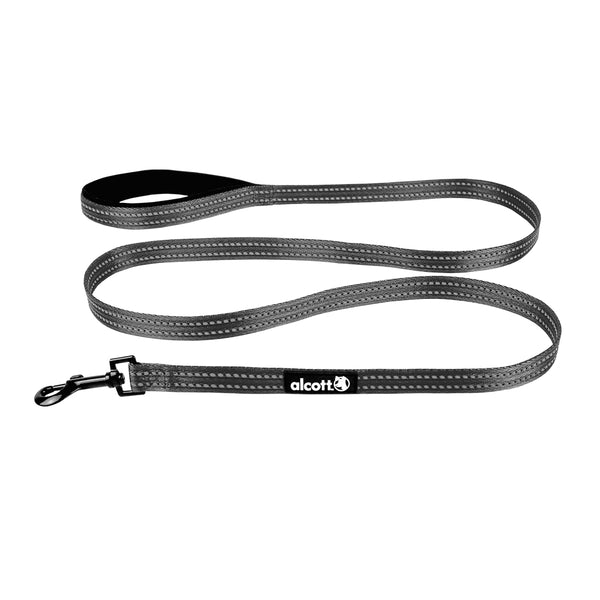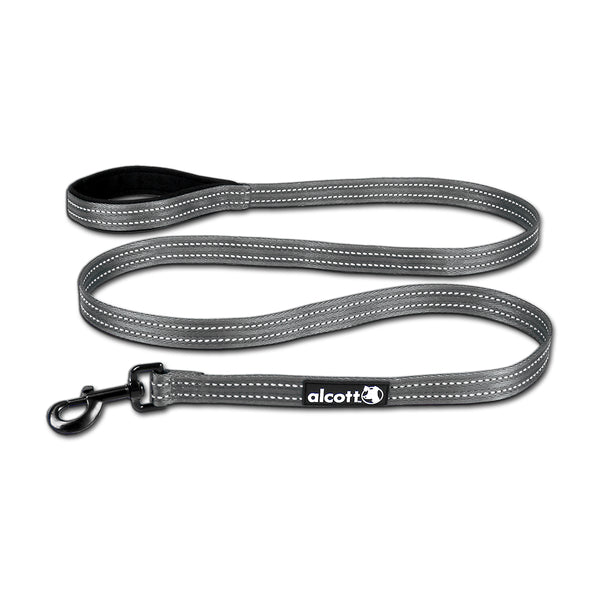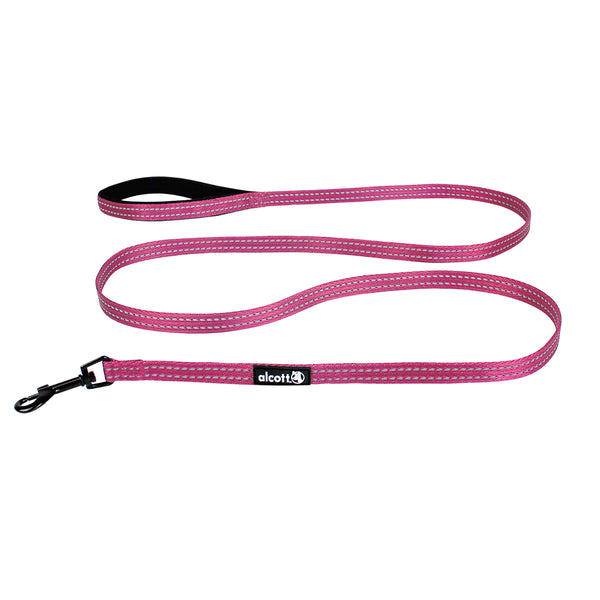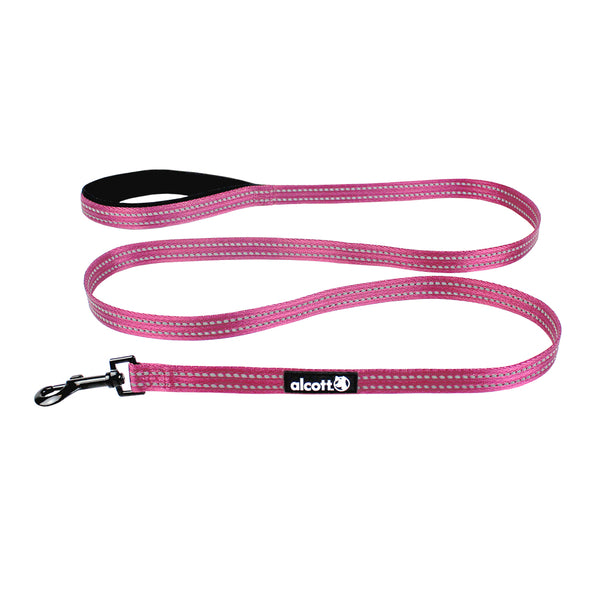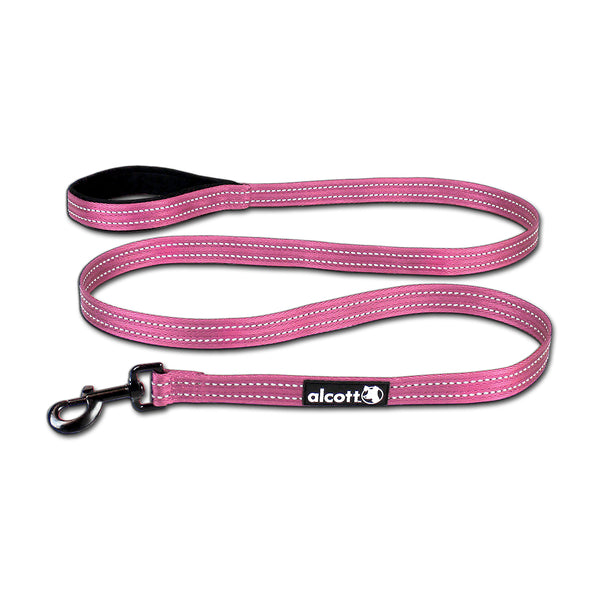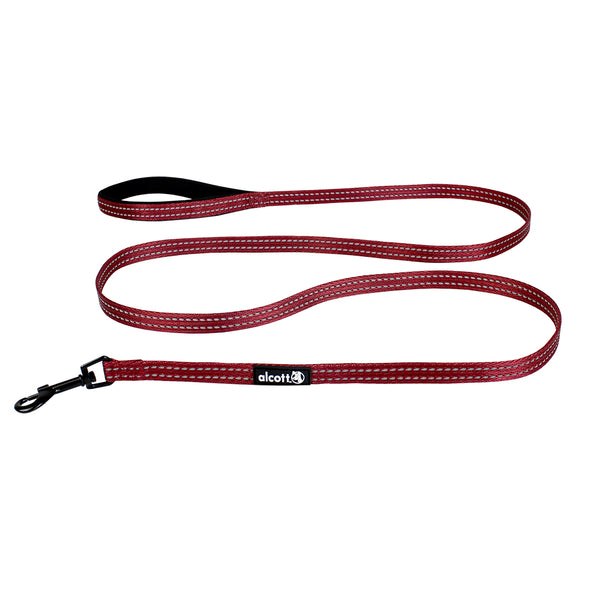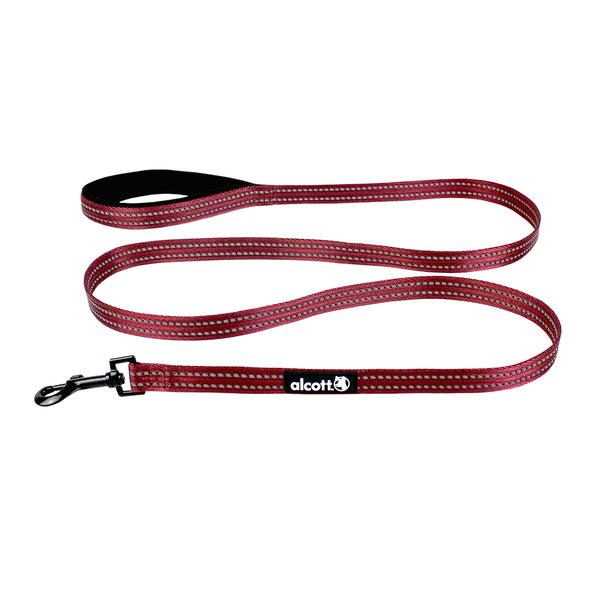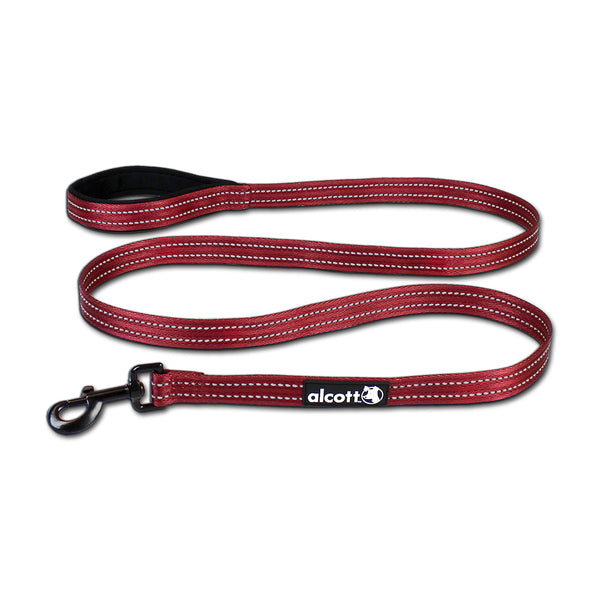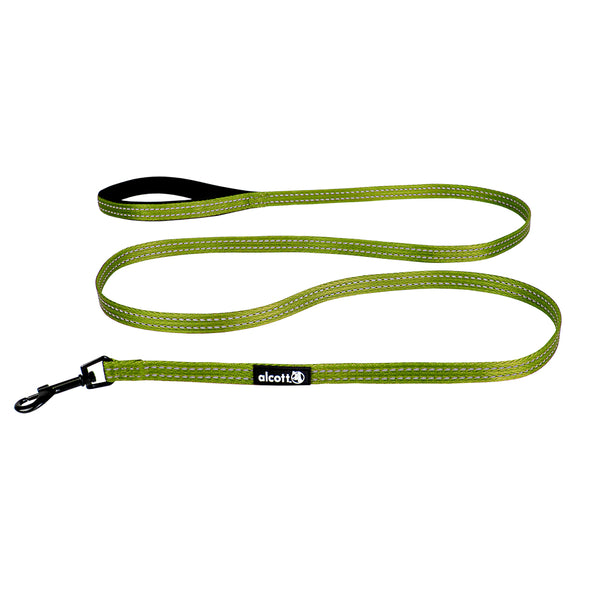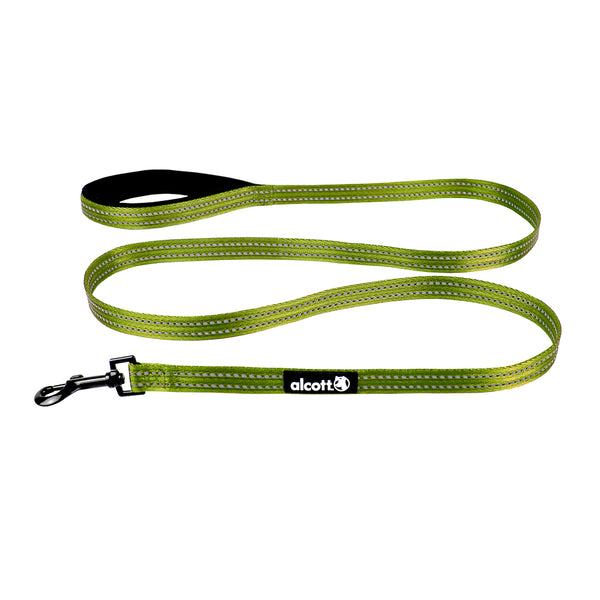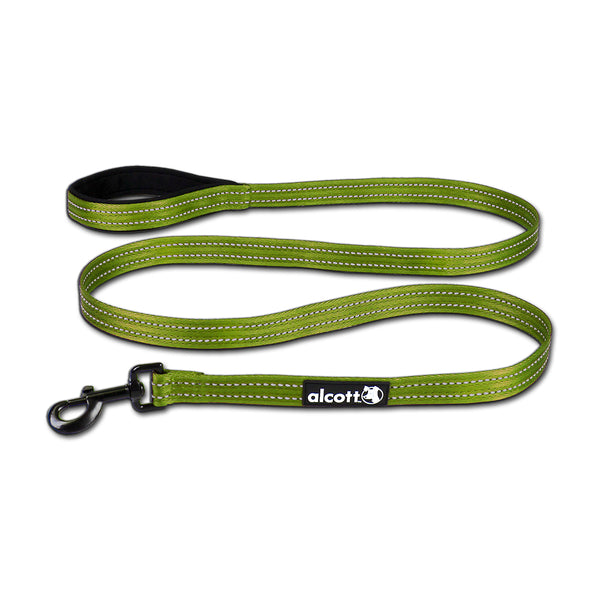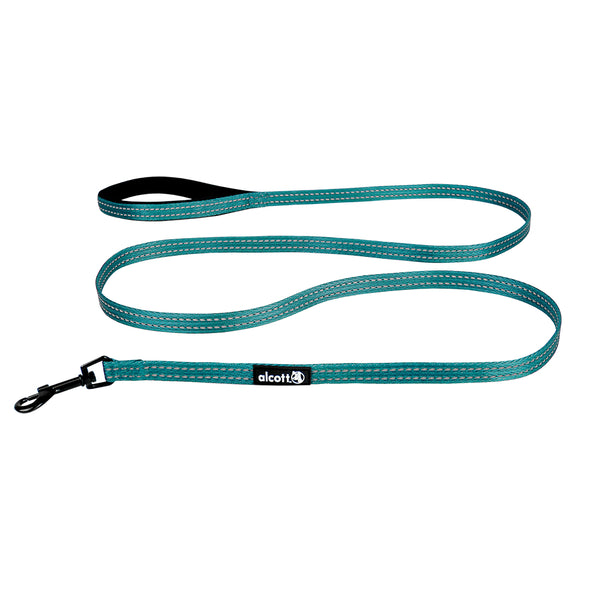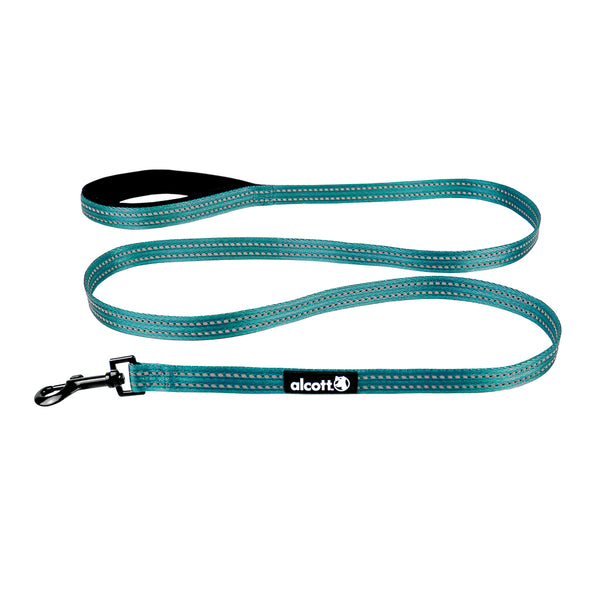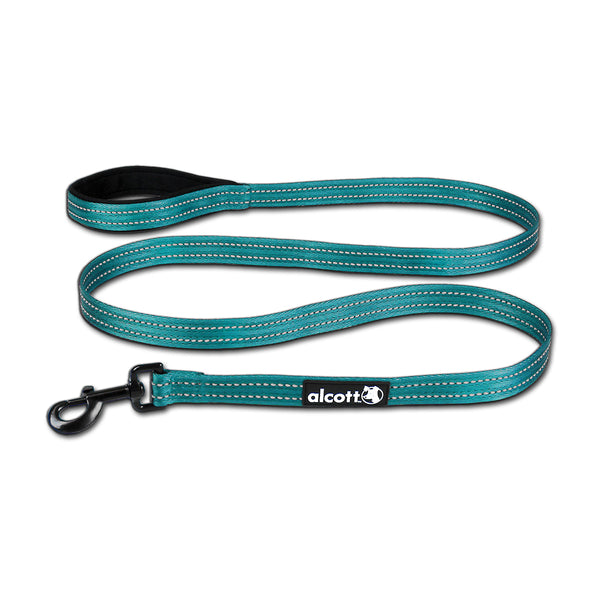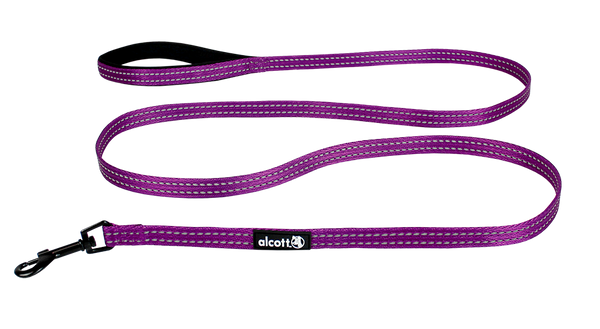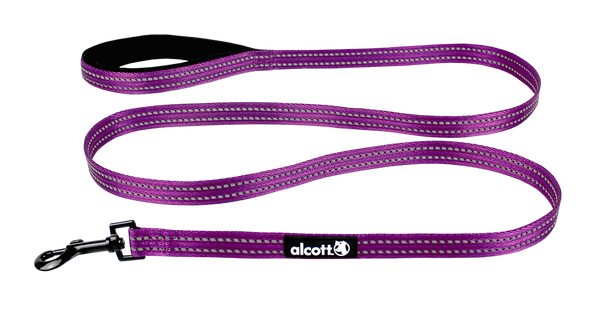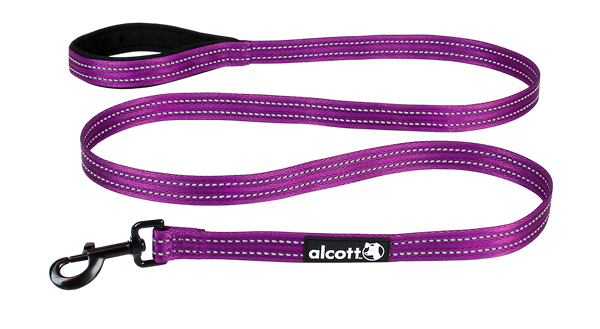 Whether you walk around the block, down busy city streets or through the wilderness, alcott adventure leashes are a must-have! 
Available in 8 different colors, every leash features a black neoprene padded handle. Every leash also has two rows of reflective stitching that is visible on BOTH sides of the leash.
Seems like a no-brainer, but compare our leashes to other reflective leashes out there... and you'll agree that alcott adventure leashes are the best. The nylon is soft, not stiff, and the reflective stitching is wide and very visible in low light and dark environments making you + your dog more visible to cars and other pedestrians.
Adventure Leashes are available in 3 sizes that are all the same length, but vary in the width of the nylon to match the width of the nylon on the same size adventure collar or adventure harness.
Features + Benefits
7 vibrant nylon colors to choose from

reflective stitching on both sides

black neoprene padded handle

black metal leash clip

6 ft. long from top of handle to end of leash clip
Sizing
Small: 

5/8" wide nylon

Medium: 3/4" wide nylon
Large: 1" wide nylon