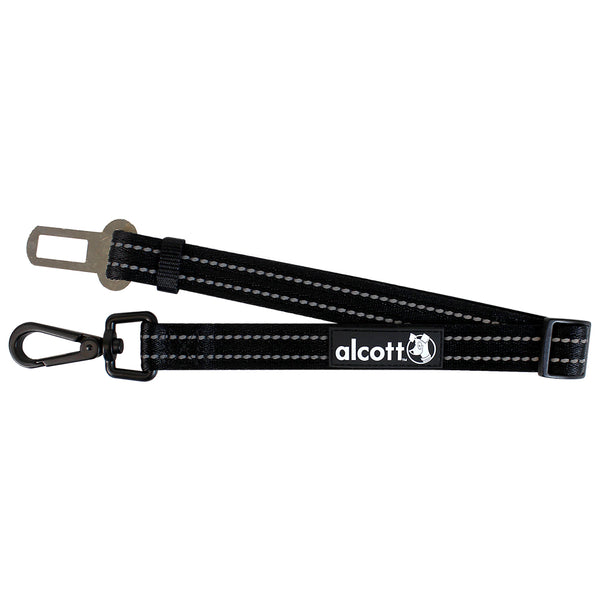 Buckle up for your next thrill sniffing adventure with the traveler car safety belt. It features a universal* seat belt and is designed to work with our adventure harness, but can attach to any harness. It can be easily adjusted so you can provide your pet with the ability to sit or lay down. It can even be used as a short leash for a quick trip into the vet, pet store or groomer!
Features + Benefits
Adjustable Black Nylon
Universal Seat Belt Clip*
Works with Any Harness
Super Strong Leash Clip
Can Also Be Used a Short/Traffic Leash
*May not work with all Volvo and NEW Ford models. 
Dimensions
Length: Adjusts 15" to 26"
Width: 1" Wide Nylon